Best of Bolivia & Argentina
Booking Dates
10/02/2022 through 12/26/2023
Travel Dates
10/02/2022 through 12/29/2023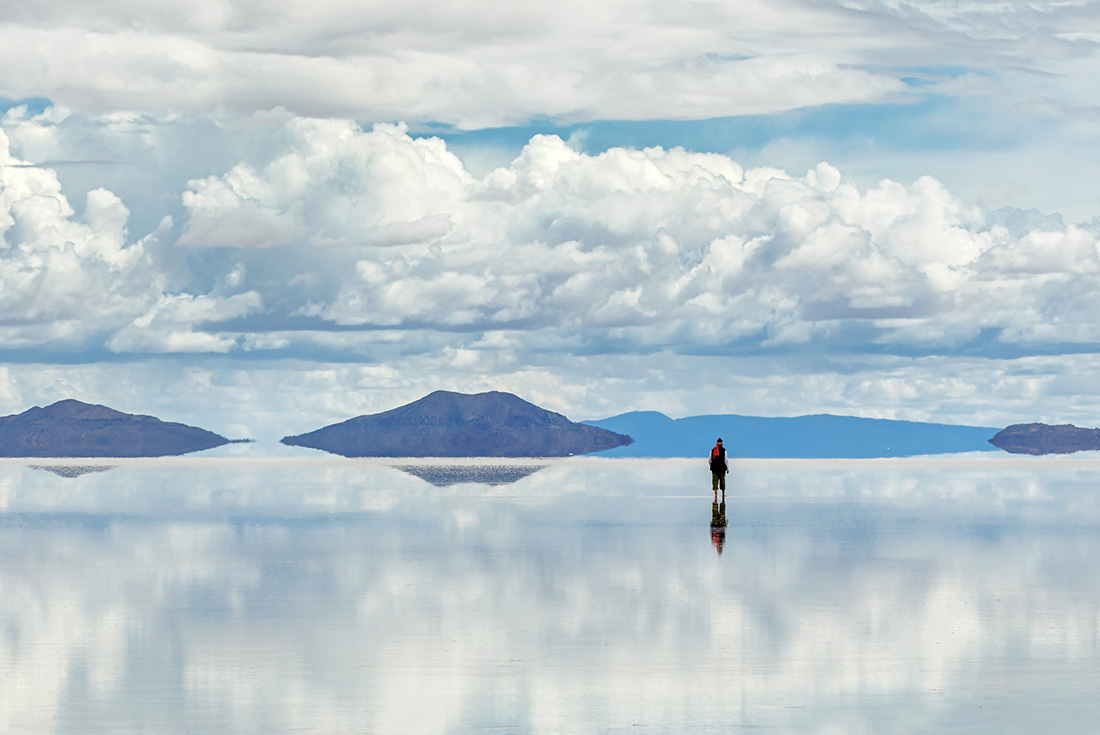 Best of Bolivia & Argentina

Get exploring South America on a 15-day small-group experience that takes you deep into Bolivia and Argentina. Beginning in La Paz, journey from whimsical potion-filled markets through Sucre's landscaped streets to the once-rich silver ore mines of Potosi. Take on the Bolivian desert as you embark on a 4WD adventure across the salt pans of Salar de Uyuni, winding up among the cactus-filled valleys of Bolivia's wild west. Cross the border into Argentina to discover indigenous cultures in Tilcara, before spending a few days at leisure in the fiery capital of Buenos Aires. Local knowledge will lead the way, and plenty of freedom to explore will give you the power to see South America in your style.

Activities
Salt flats – Visit to 'Fish Island/Inca Wasi'
Uyuni – Colchani Salt Factory Visit
Eduardo Avaroa National Reserve – Altiplano tour including Laguna Colorada & Laguna Verde
Highlights
La Paz gives insight into the many sides of Bolivian culture. While young people flock to the city for its booming industry, traditionally dressed residents sell ancient potions at the Witches Market.
Elegant colonial architecture, political history in spades and the hilly neighbourhoods dotted with terracotta roofs – Sucre might be Bolivia's most beautiful city.
Discover the Bolivian mining town of Potosi – once a hive of activity due to its nearby abundance of silver ore, and now a historical snapshot of small-town industry.
Take an unforgettable 4WD adventure across the Salar de Uyuni – some of the largest salt lakes in the world. Pass cactus islands, train cemeteries and mineral lakes teeming with flamingos.
Get under the skin of Buenos Aires with plenty of time to explore. With its eclectic neighbourhoods, emphasis on food and wine and huge theatre scene, it's the perfect place to travel independently.
| Day | Description | View All |
| --- | --- | --- |
| Day 1 | La Paz | Details |
| Day 2 | La Paz | Details |
| Day 3 | Sucre | Details |
| Day 4 | Sucre | Details |
| Day 5 | Potosi | Details |
| Day 6 | Uyuni | Details |
| Day 7 | Salar de Uyuni | Details |
| Day 8 | Salar de Uyuni | Details |
| Day 9 | Uyuni | Details |
| Day 10 | Uyuni – Tilcara | Details |
| Day 11 | Tilcara | Details |
| Day 12-14 | Buenos Aires | Details |
| Day 15 | Buenos Aires | Details |