Safari to Kilimanjaro - Machame Route
Booking Dates
07/01/2023 through 09/25/2024
Travel Dates
07/01/2023 through 09/28/2024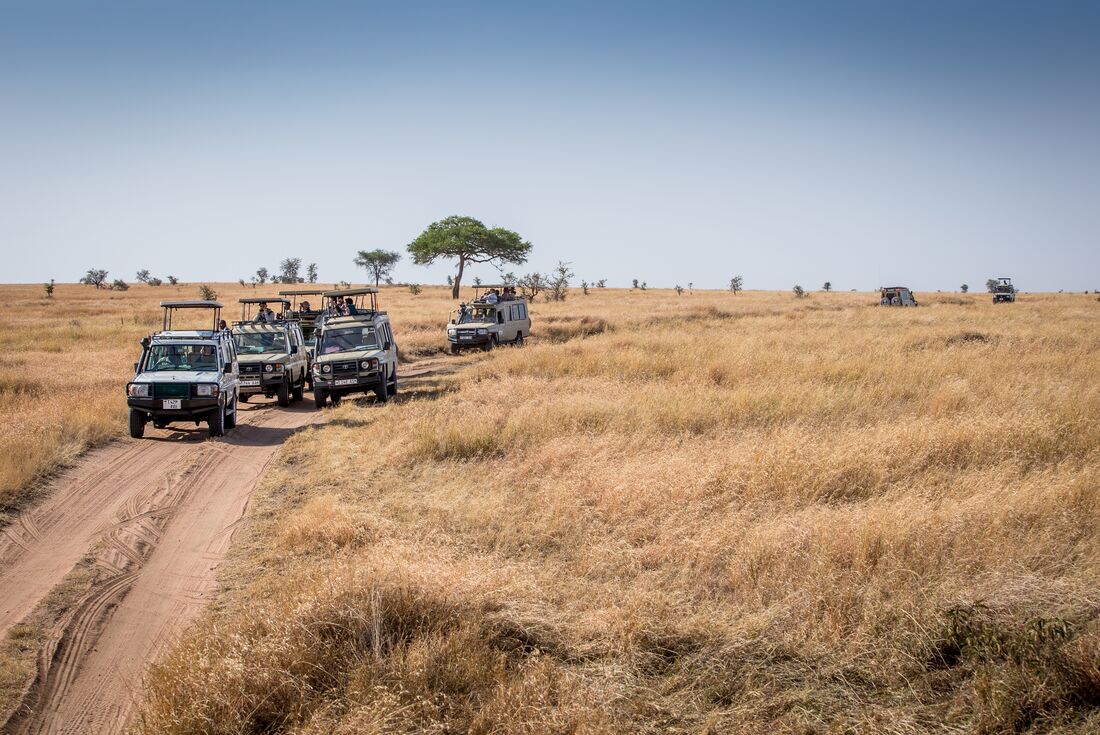 Safari to Kilimanjaro – Machame Route

Experience some of Kenya and Tanzania's most famous natural wonders on a 16-day adventure that will see you tackling the most challenging and scenic way to the roof of Africa on a trek along the Machame route to summit of Mt Kilimanjaro. Once you descend, embark on an overland journey across the Serengeti plains and enjoy multiple game drives to seek out Africa's iconic animals. Descend to the floor of the gigantic Ngorongoro Crater in pursuit of elephants, lions, and elusive rhino. This tour is non-stop active action that's perfect for independent travellers who love a challenge.

Activities
Kisii – Soapstone carving cooperative
Serengeti National Park – Overland Vehicle Game Drive
Serengeti National Park – Overland Vehicle Game Drive
Serengeti National Park – Overland Vehicle Game Drive
Ngorongoro Crater – 4×4 Game Drive
Mto Wa Mbu – Village walk & local dinner
Mount Kilimanjaro – Trek Briefing
Mount Kilimanjaro – Complimentary equipment hire (sleeping bag and walking poles) – must be requested at time of booking
Fully catered trek including National Park entrance fees, climbing fee, tented camps & rescue services (7 days)
Mount Kilimanjaro – Porterage of 1 bag (9kg/20lb max)
Mount Kilimanjaro – Return transfers from hotel to park gate
Mount Kilimanjaro – Emergency oxygen and comprehensive first aid kits
Moshi – Kilimanjaro Porters Assistance Project
Highlights
Do Mt Kilimanjaro via the incredible scenic Machame route, passing through cloud forest and moorland zones to the glaciated precipices of Kibo's south face. 
You'll be in great hands during your trek – with one guide for every two passengers – so all you'll have to worry about is soaking up the scenery and keeping your footing!
Explore the Serengeti National Park in depth with four game drives – two early-morning and two late-afternoon – through this spectacular wildlife arena.
Take a mind-blowing safari across the floor of the Ngorongoro Crater in an open-roof 4WD for a chance to see the endangered black rhinoceros.
We're an official partner with the Kilimanjaro Porters Assistance Project. Hike easier knowing that while our porters are taking care of you, someone is looking out for them.
| Day | Description | View All |
| --- | --- | --- |
| Day 1 | Nairobi | Details |
| Day 2 | Kisii | Details |
| Day 3 | Lake Victoria | Details |
| Day 4 | Serengeti National Park | Details |
| Day 5 | Serengeti National Park | Details |
| Day 6 | Ngorongoro Crater | Details |
| Day 7 | Ngorongoro Crater – Mto wa Mbu | Details |
| Day 8 | Marangu | Details |
| Day 9 | Machame Camp | Details |
| Day 10 | Shira Camp | Details |
| Day 11 | Barranco Camp | Details |
| Day 12 | Karanga Valley | Details |
| Day 13 | Barafu Camp / Uhuru Peak | Details |
| Day 14 | Uhuru Peak / Millennium Camp or Mweka Camp | Details |
| Day 15 | Moshi | Details |
| Day 16 | Moshi | Details |